We don't try to sell expensive videos, books or equipment as we truly believe the key to our work is training you and your horse. However, these are some basic items which compliment the work we do.

If you are local, collection by arrangement is also possible.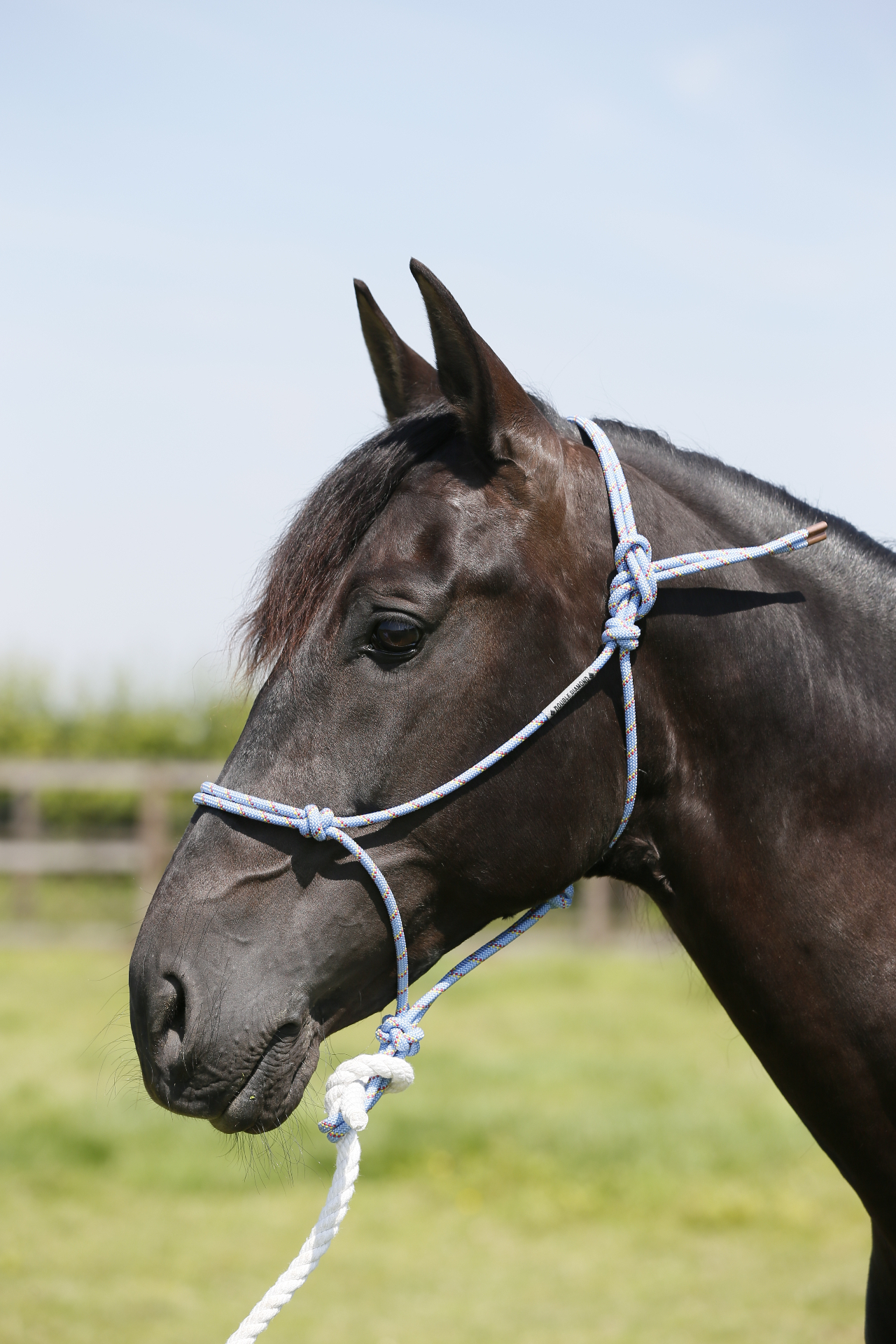 Double Diamond Halters
We feel these are quite simply the best halters available on the market!

Used with a 3m pure cotton rope, they are perfect for leading, loading and de-flighting work!

Available in selected colour choices and three sizes :
Draft = Full size
Saddle Horse = Pony / Cob size
Yearling = Yearling / Pony size
Despatched via myHermes 'Tracked' Delivery
Halter & Rope £36.00 inc VAT
Halter only £30.00 inc VAT
Hermes delivery £6.00 inc VAT

Combined postage rates available for additional halters / ropes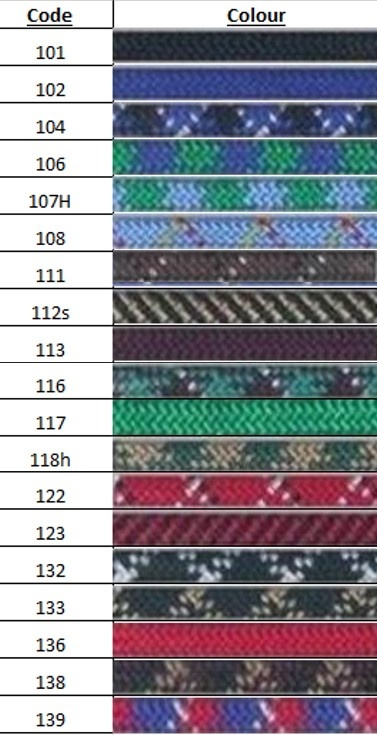 Ordering is easy by 'phone or email - just advise :

Your required size(s)
Your preferred colour(s) from this chart for any DRAFT or YEARLING sizes required

PLEASE NOTE - Saddle Horse size is now limited to BLACK only

Specify if you wish to have ropes or just halter(s) only
We will confirm stock availability, total price for any multiple orders and answer any queries you may have with regards sizes etc
All halters are guaranteed for 5 years and come with basic instructions for fitting but we are happy to offer advice if you are unsure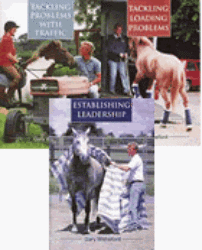 Booklets
Traffic and Loading - A must for dealing with horses who are nervous in traffic or who have loading issues. Ideal if you are faced with other demons as the de-flighting exercises can be adapted for horses with other fears. Available for £5.00 each plus delivery - single or multiple booklets despatched via myHermes 'Tracked' Delivery for £4.30
Establishing Leadership - A good general introduction to the Halter and photographic guides to show how to fit, tie and introduce the horse to it for the first time. Exercises in parking, leading and basic de-flighting. Available as a pdf download only for £2.50

3 booklet set for £15.50 including myHermes 'Tracked' Delivery - please call or email us to arrange your order!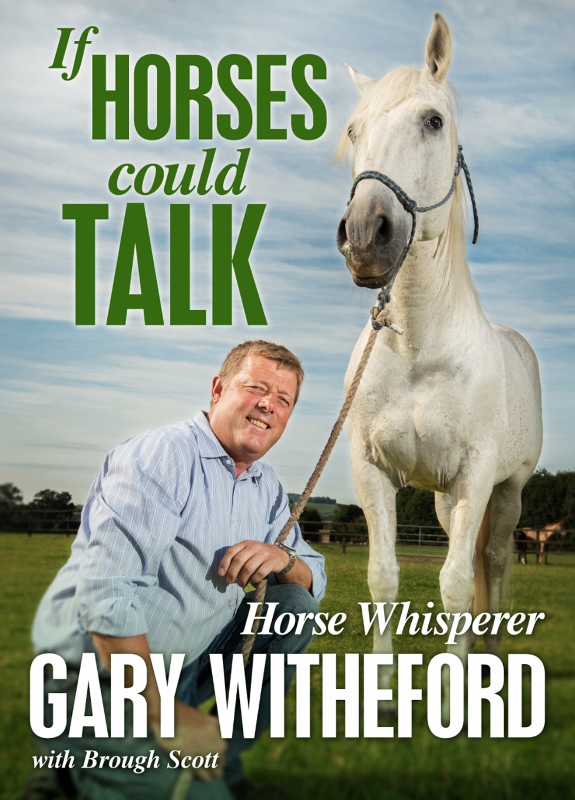 If Horses Could Talk - signed copies!
Gary's shocking and inspiring life story, co-written by award-winning journalist, broadcaster and author Brough Scott.
Gary says: "My life has been inspired as well as saved by horses and I hope that telling my story can inspire others too."
Jilly Cooper's Book of the Year 2014!
£20.00 (hardback) or £10.00 (paperback) - please call or
email
us to arrange your order!

We can accept all types of card payments by phone

Contactless / Apple Pay / Android Pay on collection

BACS online via Internet Banking