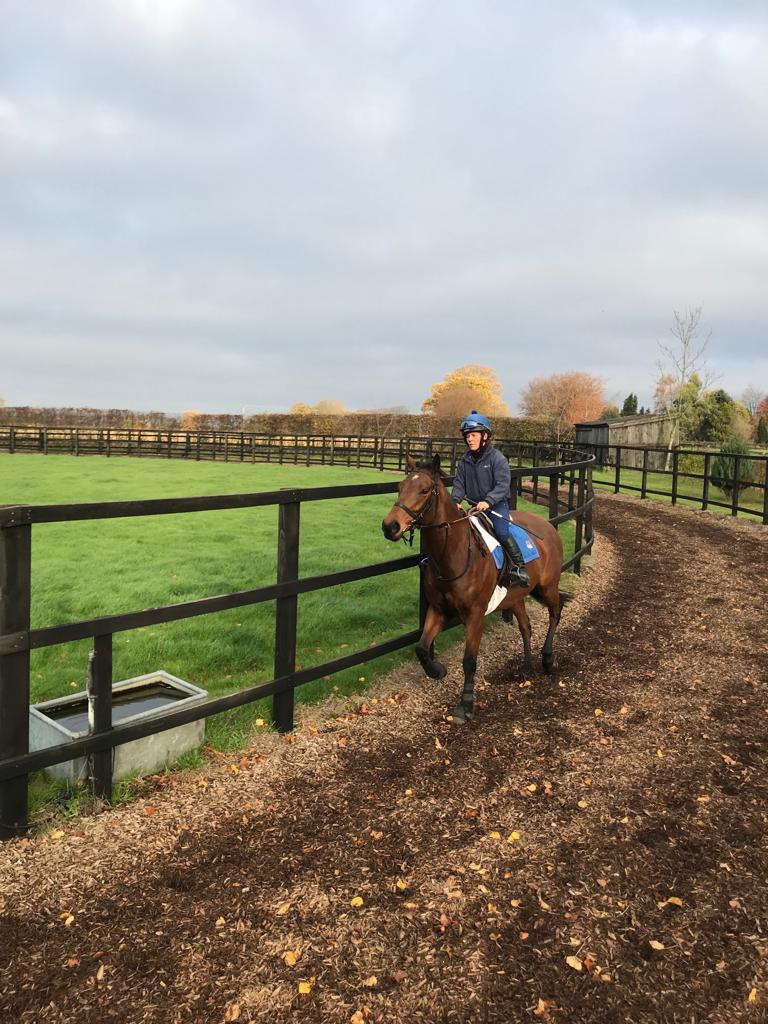 If you are stuck for somewhere safe to give your horses or ponies a blast, why not take advantage of our bark surface canter ring which is one furlong round & ideal for trotting or cantering?


Ideal for young or nervous horses to go somewhere new without the pressure of a competitive environment and also great for riders who may be nervous of open, public spaces. It's also perfect for fitness training for horses following time off work for injury, illness or following time turned away at the close of season.
We also have our private grass gallops which are 6 furlongs round with an additional chute bringing the total to one mile. All situated on our paddocks which are 80 acres, safe, secure & with amazing views for cantering, galloping or just walking!
Maximum groups of 6 horses unless by arrangement. Flat fee of £10 per horse or £15 per horse with access to stabling and wash down facilities.

We have ample parking for horseboxes and trailers. We do ask that you do not bring dogs to Westcourt.